Income Property Advisors, also known as, IPA provides expert consultation on DST 1031 Exchanges Services, DST & TIC Properties, Co-investment Properties and NNN Properties.
As stated in IRC Section 1031, a properly structured 1031 Exchange permits investors to sell a property and reinvest the proceeds in a subsequent purchase of another property usually within 45 days. 1031 Exchange Property transactions are not considered simple sales, but are treated as a mere exchange wherein the taxpayer may qualify for a deferred gain treatment.
When planning a 1031 Real Estate Exchange, you will need to employ the services of a knowledgeable exchange accommodator.  There are several moving parts in 1031 Exchange Properties and we can help you execute your 1031 exchange in a smooth manner.
Income Property Advisors has been specializing in 1031 Real Estate Exchange, 1031 Exchange Company financing, sales and research services for over 16 years. Our team is comprised of professional attorneys, brokers and security representatives with an extensive experience in 1031 Real Estate Exchanges, especially in dealing with 1031 Exchange Companies.
Our properties provide all our clients with constant cash flow and tax benefits without the added stress associated with property management. Whether, acquiring a property as a sole owner or investing through Delaware Statutory Trusts (DST) or Tenant-In-Common (TIC) is known as a co-ownership structure.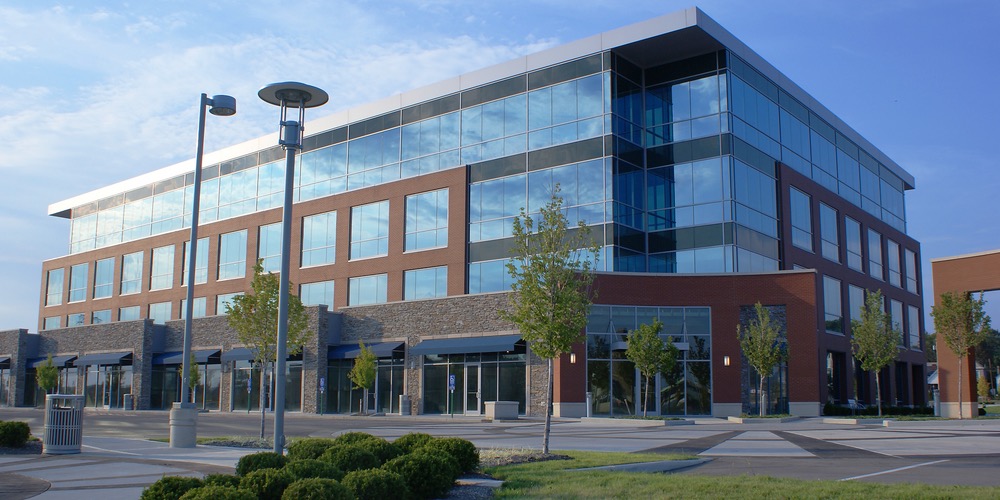 Types of 1031 Exchanges
There are 4 types of 1031 Exchanges:
Reverse Exchange – is the acquisition of a replacement property through an exchange setting where the property is then "parked" for not more than 180 days wherein the "down leg" property is then relinquished, therefore, closing the exchange.
Deferred Exchange – is the subsequent acquisition of one or more like-kind replacement properties. The properties should be mutual dependents of an integrated transaction which consists of a property exchange. The property owners in a deferred exchange usually make use of an exchange accommodator to manage the transaction as stated in the IRS rules. This exchange is the most commonly used exchange pertaining to real estate.
Like-Kind Exchange –  Properties involved in this exchange should be used in a trade, business or for an investment. Both properties should be similar to qualify as "like-kind".
Simultaneous Exchange – A simultaneous swap of one "like-kind" property in place for another.
Income Property Advisors (IPA) have the proper resources to obtain an accurate information about an entire exchange process. We would feel honored to work with you on your next exchange, regardless of its simplicity or complexity.
DST & TIC Properties
A property structured under a Delaware Statutory Trust (DST) or as a Tenant-In Common (TIC) permit investors to purchase part of a large income producing property for as little as $100,000 of equity. The investors of such receive all the benefits of property ownership, without the stressful hassles brought about by property management.
Institutional Quality Real Estate
Management-Free
High Credit Tenants
Low Minimum Investment Amounts Allowing for Diversification of Equity
Non-Recourse Financing
No Lender Approval or Pre-Qualification for Loans (DSTs Only)
In-Place Professional Management
Stabilized and Value Add Properties
Your plan to invest in a DST property requires guidance from a firm that specializes in DST's. Here at IPA, we focus not only on DST properties, but also advise clients accordingly throughout all the phases of investing in a passive income property. We are widely competent, from knowing the exact histories and track records of a top asset management companies, with and a thorough understanding of all the related tax and legal issues; especially the evaluation of a real estate market.
Co-invest Properties
We are a full-service real estate management and brokerage, advisory company specializing in  income-producing assets. We focus on supporting both the investment community and its owners.
Our partnerships with a successful 1031 exchange Real Estate allow us to offer a co-investment opportunity for a wide array of real estate assets. The types of properties range from a stabilized income producing property to a commercial development project. The buyers will only be purchasing a 50% interest or more in the property and invest along with a real estate company that is managing the property. This will allow the investor to maintain absolute control of a property, while leaving the transactional and management expertise to the co-investing real estate company.
Value-Add & Development Opportunities
Management-Free
Negotiated Ownership Control & Participation
Top-Tier Loan Terms
High Amount of Equity Required for Purchase
After purchasing a property, we can assist you in planning and coordinating any rehabilitation work. Our property managers administer all the marketing, leasing, record keeping and maintenance, so you can enjoy a maximized ownership benefit.
NNN Properties
Triple Net Leased (NNN) Properties are usually properties that are being leased to a single tenant on a long-term basis. The tenant pays for most of the property expenses under an NNN lease. Thus, allowing the investor to receive rental income with no management responsibilities.
Certain factors play a significant role in determining the quality of an NNN property, such as the tenant's credit status and terms and duration of the lease. NNN properties provide an investor with direct ownership and control of the property since they are not co-owned like a DST and TIC property.
Institutional Quality Real Estate
Management-Free
Property Owner Control
High Credit Tenants
High Amount of Equity Required for Purchase
Recourse Financing
Lender Approval & Pre-Qualification for Loans
Stabilized Properties
Are you looking for a single-family home to rent out or an apartment complex to retire in, give us a call at (888) 295-1031; email us at Cory@IPA1031Group.com or you can visit us personally at 101 Main St # 260 Huntington Beach, CA, 92648 and let us do the ground work for you.