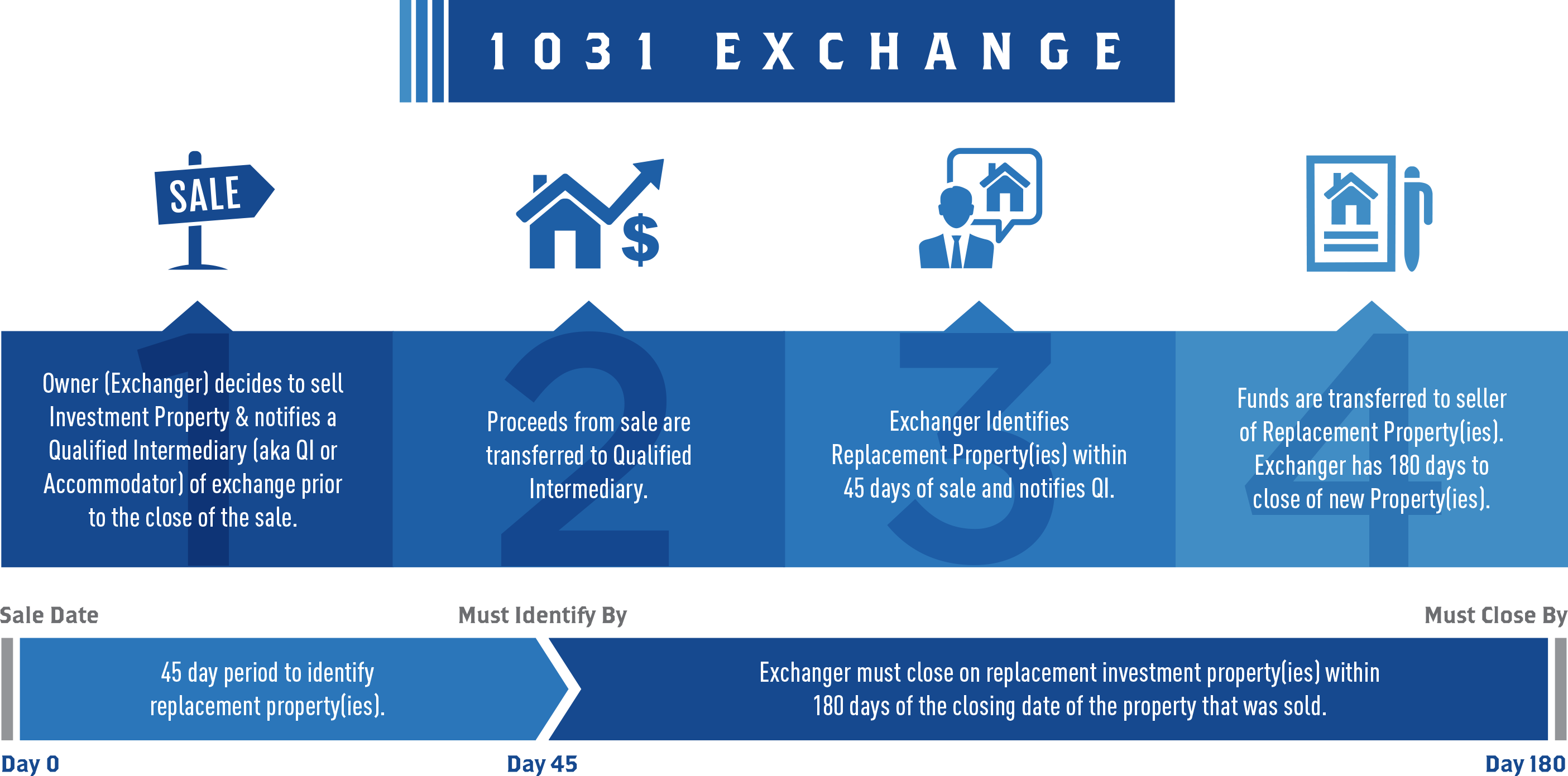 Protect Your Tax Interests with Your Property Investments
IRS tax code requires individuals to claim the income they make from selling investment property as capital gains. However, there are exceptions to the rule. The use of a 1031 Exchange allows property investors to take advantage of tax breaks for those who sell one property and promptly invest that money back into a new property. At Income Property Advisors, we help you manage your passive real estate investments so you can enjoy the benefits of property investment without the fear of owing large tax bills.
How It Works
If you are interested in 1031 properties, it is essential to understand how the process works. After you put your property up for sale, contact us to speak with a Qualified Intermediary (QI). Once the sale is finalized, the money will be placed in a special account overseen by the QI. After you secure a new property, the money will be paid out of this account to complete the purchase. Our 1031 Exchange properties allow you to enjoy all the benefits of property investment.
Enjoy a Passive Income
Working with our 1031 Exchange Properties allows you to enjoy the thrill of owning property and the income these passive real estate investments can make. We handle everything for you so you don't have to. Dealing in 1031 properties assures you have a steady flow of income without additional manual labor. If you invest wisely, you will experience the benefits of this passive income for years to come.